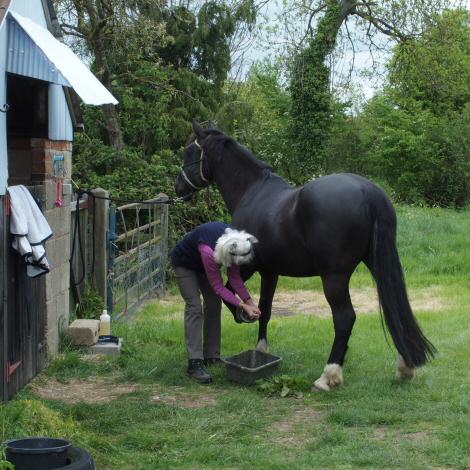 "Sit! Stay! House & Animal Sitting" (formerly "Sit! Stay! Animal Care") provides animal care, house sitting, horse help, and pet minding services for clients whilst they are away, within a radius of approximately 10 miles of Tewkesbury.
Your animals are cared for in their own homes, where they are happiest, and you will get regular updates by email or text.  Please note that I now only offer live-in animal care, and am not taking any more new drop-in (e.g. to feed cats) animal care clients, other than new Horse Help ones.
I am a reliable, experienced lady.  I am insured to care for animals and to house sit.  I am British Horse Society qualified, Natural Horsemanship trained, and a horse owner myself.
I have been DRB background checked and have a number of referees only too willing to talk to new clients who may be considering booking me.  Why not check out my testimonials before you make an enquiry?
Over the years, I have cared for a wide variety of animals, including dogs, cats, sheep, chickens, ducks, rabbits, hamsters, guinea pigs, fish, kune kune pigs, pygmy goats, and alpacas, but horses and ponies are my speciality.  I have also worked at a cattery, and in hunting/eventing/dressage yards.  I am always keen to learn more too.  I have a natural empathy with animals, but am always willing to train with you if yours need special handling or care.  In the course of my work, I have dealt with routine farrier visits, horse dentist visits, treated a range of veterinary conditions (both equine and canine) and assisted the vet to castrate a colt!  One kind client even let me help her deliver a litter of puppies!
The animals and property in my care are always my first priority.
I look forward to you contacting me to discuss a personal package to suit you and your animals, and to making a home/site visit to meet you all!
– Chris Day